All Your Restaurant Equipment Needs In One Place
Offering a wide range of premium commercial kitchen equipment, Cook's Mate is your trusted partner in supplying quality restaurant equipment from the world-renowned brands. From stoves, refrigerators and food warmers to commercial dishwashers, sinks and more, we are your one-stop-shop for all your commercial kitchen equipment needs! Browse our products and get in touch with us to get help from our experts in quality commercial kitchen equipment.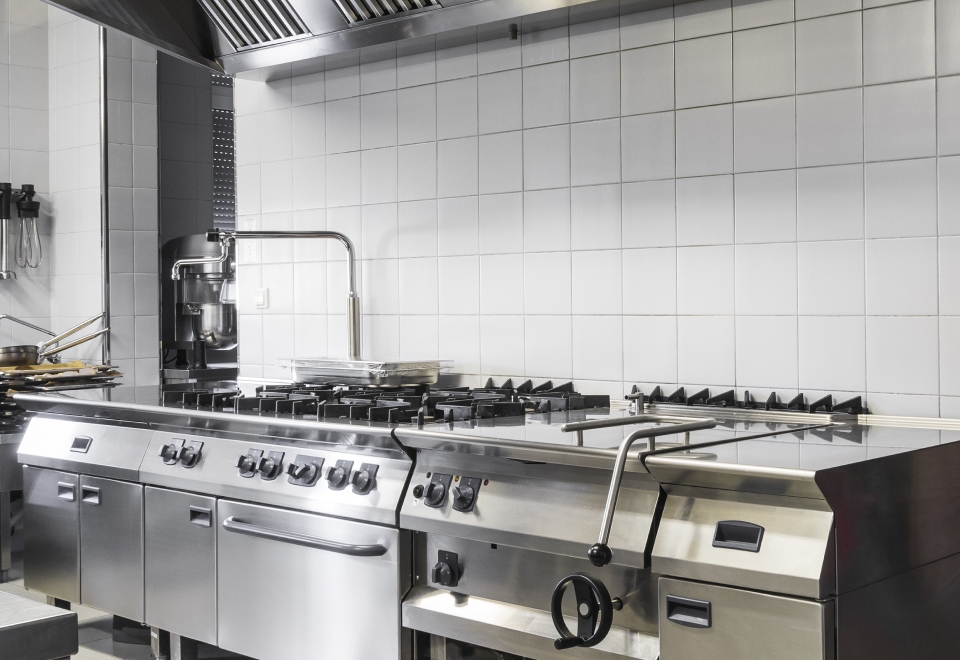 Your Search For Restaurant Equipment in Toronto Ends Here
The heart and soul of any restaurant or cloud kitchen business is its equipment. Cook's Mate aims to be every chef's best friend, sourcing only the best quality restaurant supplies and equipment.
Our top-of-the-line commercial cooking equipment is exactly what you need to make your dream of starting a restaurant business a reality.
Whether you are opening a fine dining establishment or a quick service take-out restaurant, we have everything you need to make your commercial cooking operations run smoothly.
In addition to our wide selection of restaurant equipment, we also offer delivery and installation services topped off with exceptional customer service. We will ensure all equipment is delivered to your site safely and on time, and our leasing & financing options will leave you worry-free about paying for your equipment.
Read more
Our Services
Whether you are an aspiring restaurateur looking to start a restaurant or a seasoned pro in search of a new and better restaurant equipment, we at Cook's Mate have all you need to run a successful restaurant or a cloud kitchen. Our services span from supplying a wide range of high-quality commercial kitchen equipment to providing safe delivery and installation services. Having earned the title of the leading name in the commercial kitchen equipment industry, we are the preferred choice for both emerging and established restaurateurs.
F.A.Q
What Are Your Hours Of Operation?
We are open Monday to Friday from 09:00 AM to 05:00 PM. Please note that we stay closed on Saturdays and Sundays along with all statutory holidays.

Where Are You Located?
We are Located at 505 Ellesmere Road, Unit 1, Scarborough, Ontario M1R 4E5.
What Type of Equipment Do You Sell?
We sell all types of restaurant equipments such as stoves, fryers, fridges, walk in combination, combi ovens, charbroilers, griddles, mixers, proofers, slicers, blenders, food processors, ice makers, steamers, food warmers, custom Chinese wok ranges, custom Chinese BBQ ovens, custom steam tables and more. Feel free to get in touch with us if you are looking for specific equipment that is not mentioned here.
Do You Have a DEMO Kitchen?
Yes, we have a demo kitchen for a RATIONAL combi oven. RATIONAL is a German brand that is popular across the world. The RATIONAL's combi oven combines a steamer and a convection oven in one machine. Click on the link below to watch the instruction video - https://youtu.be/kb5I3JcA5bA
What Brand of Commercial Equipment Do You Carry?
ATOSA, Magnum, Manitowoc, Canplas Industries, HATCO, Panasonic. Blue Seal, Bunn-O-Matic, Blodgett, Alto Shaam, Turbo Air, and Perfect FRY, Amana Commercial, Vitami Commercial, WARING, WELLS, OMCAN, Garland Canada, Electrolux, and Hoshizaki are some of the brands that we carry. Get in touch with us if you are looking for equipment from a specific brand and our team will do their best to help you get it.

Do You Charge for Delivery?
We charge a delivery fee. The amount of delivery fee is entirely dependent on the location of the delivery.
Do You Charge for Quotations?
No, we do not charge for quotations. Our estimates are totally free of charge. Call us to get yours!
Read more